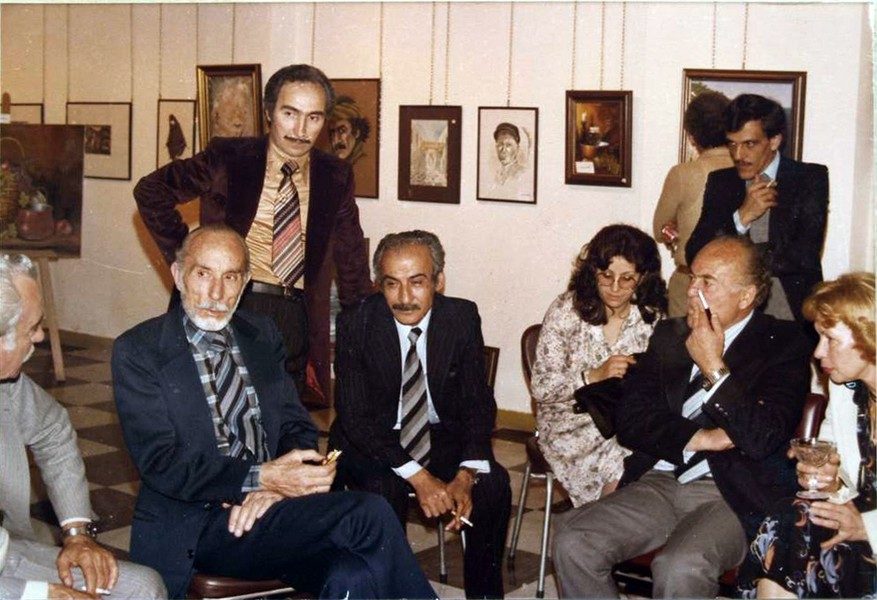 About Us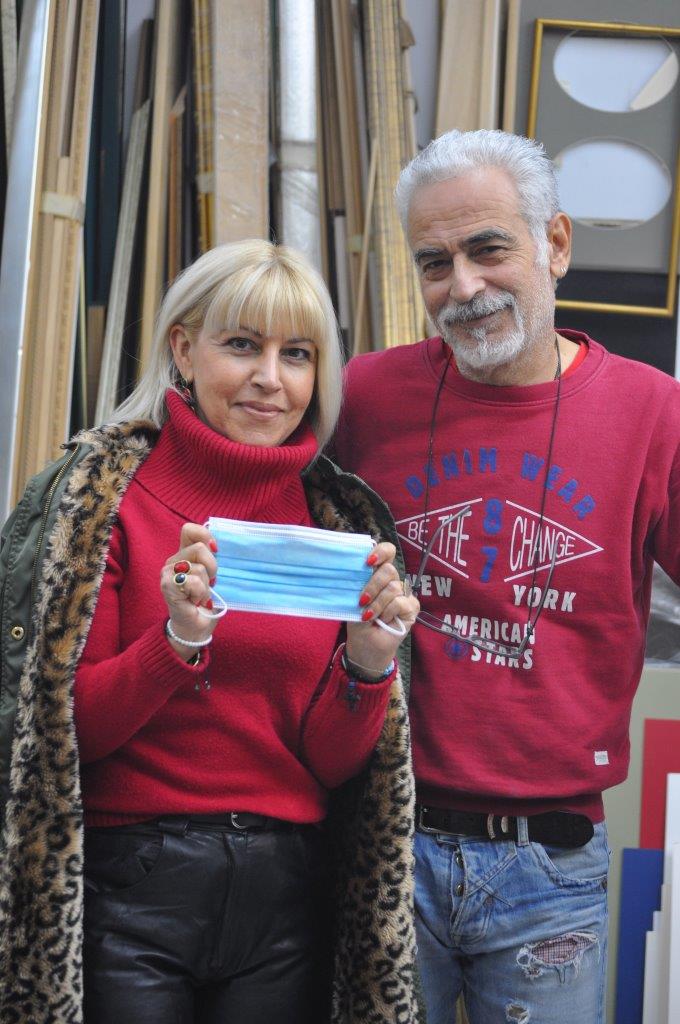 Our Story
1968 – 2021
53 Years of artistic contribution
---
The Kontis family has been active in the field of visual arts since 1968 at 131 Makrigianni Street in Moschato with initial activity in art and frames. In 1976 the art works were transferred to 133 Makrigianni Street where it became an exclusive art gallery.The family has not only individual and group exhibitions of prominent Greek and foreign painters, sculptors, engravers, hagiographers, but also an unknown for many people activity, which concerns the presentation, promotion and evaluation of the work of great writers – journalists. Among them, the following were occasionally honoured as workers of the written word, such as: Apostolos Maganaris, poet, journalist, director of the newspaper Ta Nea, founder of the magazines Maska Theatris, etc. Manos Katrakis, the unforgettable leading actor whose career in theatre and cinema was unparalleled, the important and award-winning poet Nikiforos Vrettakos, Vassilis Mesolongitis, Vassilis Moskovis, Solon Kydoniatis, Nikos Maragos and others. From the visual artists were honored : Th. Lekos , K. Valsamimi , G. Kouzounis , M. Nikolinakos , M. Sofianos , D. Tinianos , Max Elstern ', M. Kandylis, A. Kanas, G. Vakirtzis , N. Kontis , S. Rallis , K. Niarchis and others. When the institution of the cultural capital of Europe was created, with Athens being the first, the gallery, in order to honour Piraeus, published two books " Contemporary Piraeus painters " and " The artistic history of Piraeus " by the literary art critic Kostas Theofanous. Since August 2012 it has returned to its original headquarters, reuniting its activities.

Who we are?
Kontis Gallery 1968 – 2021
53 Years of artistic contribution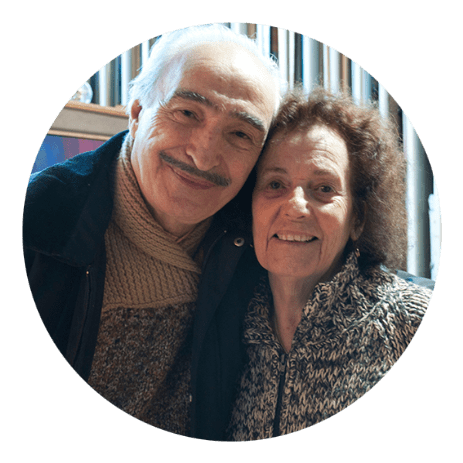 STAVROS & CHARIKLEIA
Founders
The Kontis Gallery was founded by Stavros Kontis, always having his wife Charikleia by his side. He created a cultural space with the vision to bring people closer to art by offering the best prices so that every resident of Moschato, where the company is based, could have authentic works of art at home. Konti's Gallery contribution to culture is immense. It is time to unfold a "history" unknown to many.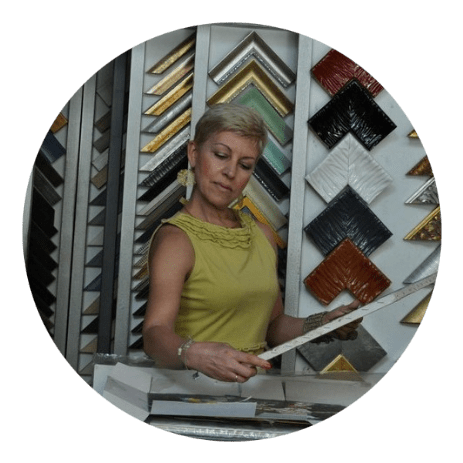 MARIA
Purchasing & Sales Manager
Maria is the wife of Marios, the owner of the business, responsible for purchases and sales and specialized in the selection of frames for all types of subjects, with the motto: "everything is framed".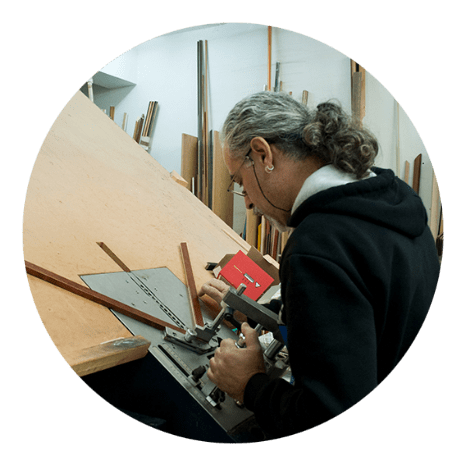 MARIOS
Specialized framing technician
Marios Kontis is the specialized framing technician of the company, who is known for the quality of his work. Our shop for 35 years has been providing excellent services under his supervision, able to frame everything, such as paintings, fabrics, mirrors and special constructions (wreath cases, medals, uniforms, etc.)
Vivi
Jewellery Designer
Vivi is a new designer of handmade jewellery with a speciality in metal. She has created her own line called "sunny desings", which draw inspiration from her graphic design studies, architecture and her contact with nature and the sun. She works in the shop as a designer and salesperson.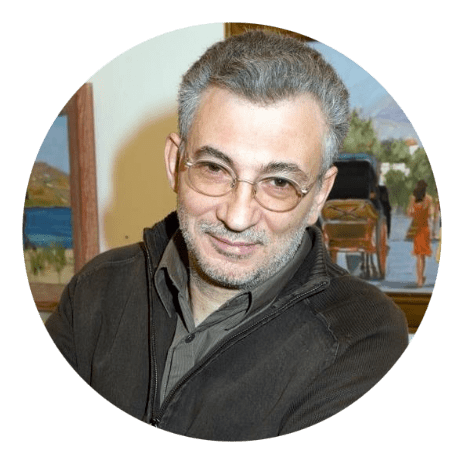 Nektarios
Painter & Engraver
Nektarios is a painter and engraver of the ASFA of Bari, Italy. He stands out because of his style and his ability to combine and transform natural materials into art.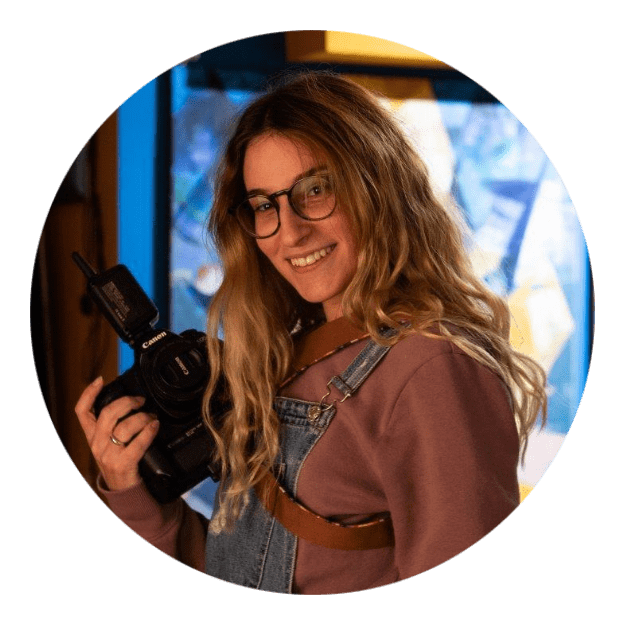 Chara
Photographer
Hara is a professional photographer, a graduate of the University of West Attica (PADA). She works as an external collaborator in photography, advertising and promotion of products.
We have a long and rich history in the field of framing. Our inspiration is your art object, your artistic need, your space and of course your personality.

Maria